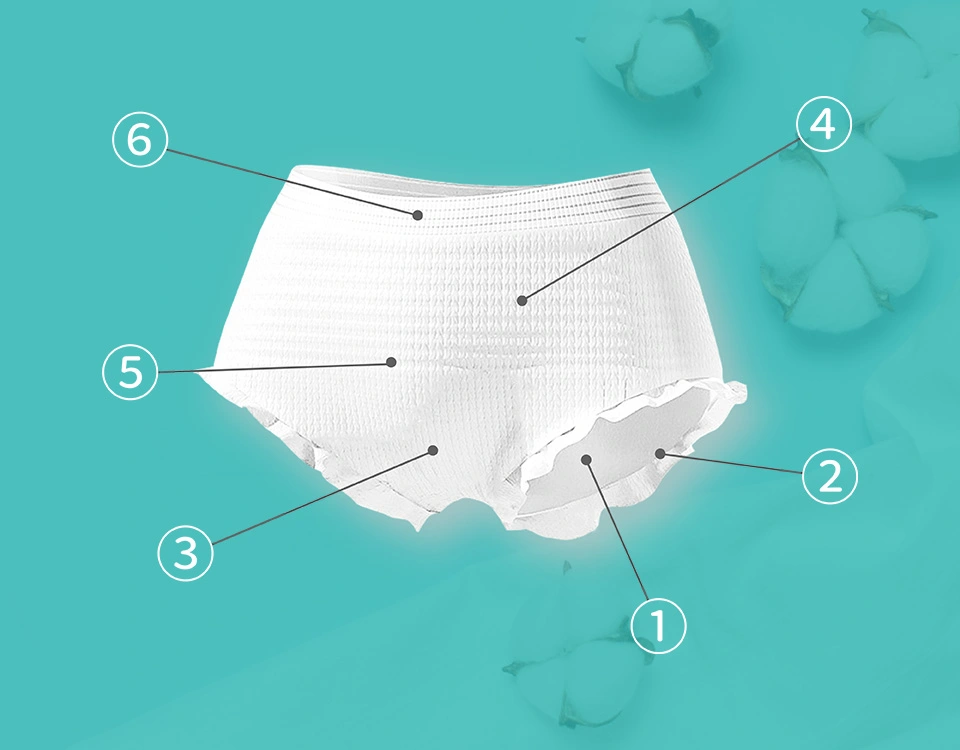 360° Coverage Menstural Pants
1

Topsheet

Grade A breathable or super soft non-woven fabric for options.

2

Anti-leak

3D leak guard with leg cuff.

3

Back-sheet

Cloth-like and wetness indicator is available.

4

Waist

All-in-one Cutting Design and 360° Spandex waistband.

5

Design

V style slim-fit and ergonomic core design.

6

Spandex

The five blue spandex rubber bands remind you that this is the front of the pants.
Note: Your colour, pattern, weight, size, material, function, private packaging can be customized as per your order.