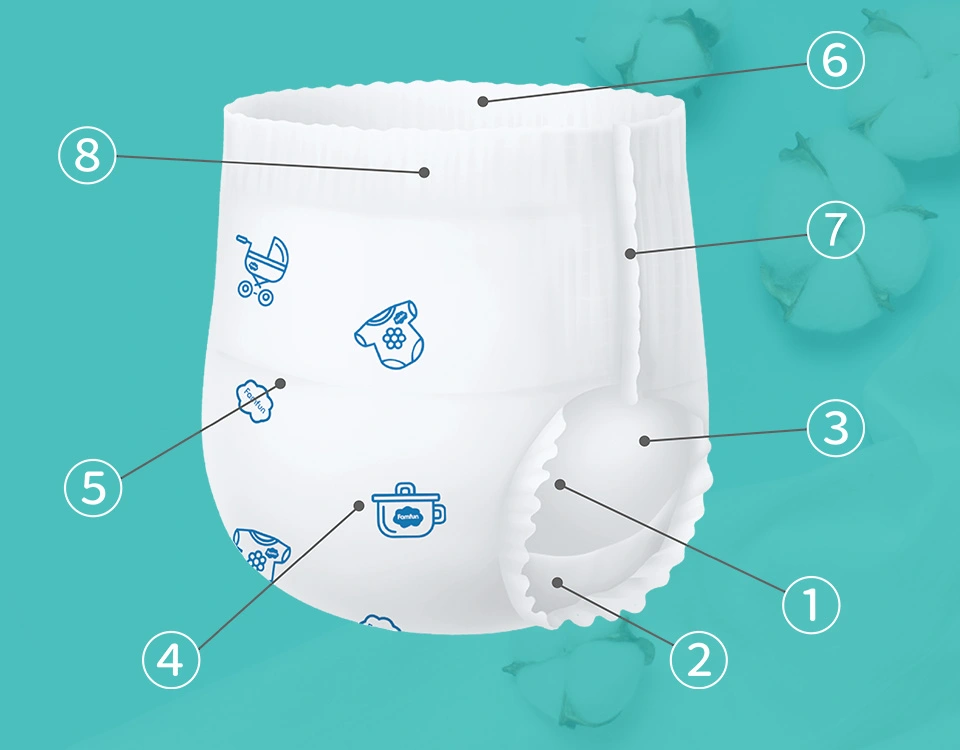 Pull-up Style Baby Diaper
1

Topsheet

Grade A breathable embossed/perforated/plain non-woven fabric.

2

Anti-leak

Dual anti-leakage protector with automatic out-folded leg cuff.

3

Absorbed Core

Ultra-thin SAP core & 5-layer structure.

4

Back-sheet

Cloth-like (combined with soft spun-bond or hot air non-woven fabric) and wetness indicator for options.

5

Design

All-in-one Cutting Design ensure more slim-fit and comfortable.

6

Tape

Disposable tape (with or without for options).

7

Sealing

Ultrasonic side sealing to ensure comfort.

8

Spandex

360°spandex waistband or accordion fold waistband for options.
Note: Your colour, pattern, weight, size, material, function, private packaging can be customized as per your order.